The fat that accumulates in the area under the chin can appear due to factors such as ageing, genetics or weight gain and is often resistant to diets and exercise.
The BELKYRA® treatment, the first non-invasive method that effectively and definitively eliminates the double chin, finally arrives in Spain from Allergan.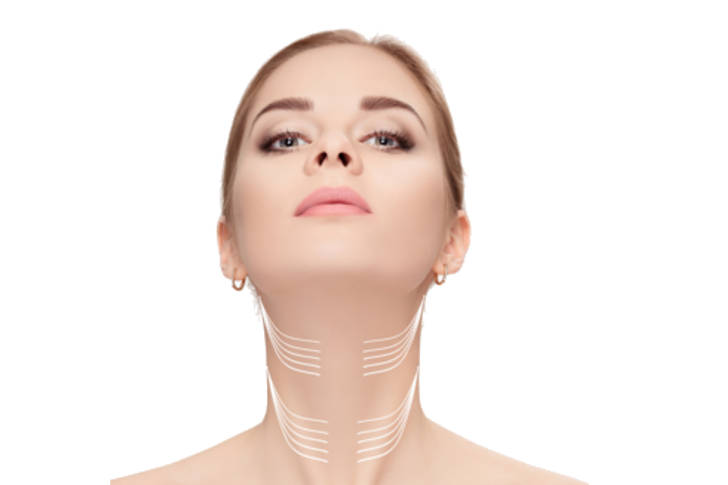 Unlike other methods, which simply empty the fat cells, BELKYRA® eliminates them permanently. By destroying these cells, it prevents them from accumulating fat again and thus prevents the formation of a new double chin.
What does the treatment consist of?
BELKYRA® is applied by means of microinjections. First of all, we mark the area to be treated (mandibular arch, hyoid bone…) and then we inject the product into the problem areas.
The treatment is slightly painful, which is why it is carried out under local anaesthesia so that the patient feels as little discomfort as possible.
How many sessions are needed to remove the double chin?
The number of sessions will depend on the particular case of each person, but generally 2 to 4 interventions will be necessary, with a space of between 4 and 6 weeks. Each session lasts approximately 30 minutes.